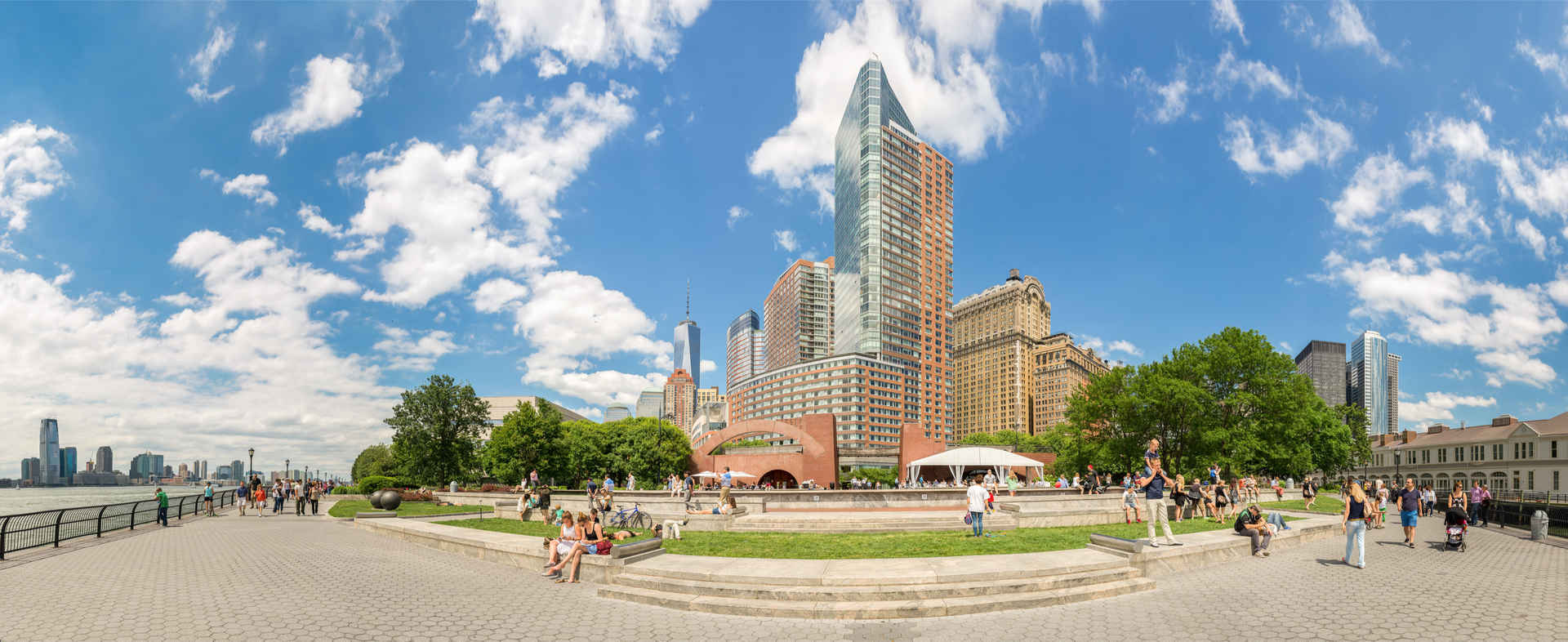 Battery Park City
About Battery Park City
With over a third of the neighborhood being designated as parkland, Battery Park City is a tranquil community known for its lush greenery, suburban vibe, and scenic waterfront esplanade. The 92 acre neighborhood was built through a land reclamation project in the 1970's and has quickly become one of the most modern and luxurious neighborhoods in New York City. In recent years the neighborhood has benefited from the renovation and expansion of Brookfield Place as well as the construction of a passageway linking it to the new World Trade Center complex. While its abundance of green spaces and its stunning riverfront setting make it great for lovers of the outdoors, families and pet owners alike, there are no subway stops within the neighborhood's boundaries and there is little in the way of nightlife. That being said, the nearest subway stop is only a 5-10 minute walk away as is neighboring Tribeca, with its posh entertainment scene.
Explore Battery Park City
The neighborhood is named for the adjacent Battery Park, which is in turn named for the defensive artillery batteries positioned there in the 17th century. The park is still home to Castle Clinton, formerly known as the West Battery, as well as a number of memorials and even the SeaGlass Carousel.
Green space and modern architecture are two things you'll never be in short supply of in Battery Park City. This verdant neighborhood is among Manhattan's most modern.
Brookfield place is Battery Park City's main shopping center and is home to many designer boutiques and gourmet restaurants. There's even an ice skating rink in the wintertime.
With the esplanade running the entire length of the neighborhood along the Hudson River and offering everything from volleyball to sailing, Battery Park City is a great place to escape the hustle and bustle of the city.